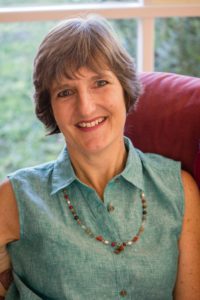 You can reach a state of physical wellbeing and inner freedom through Yoga and Meditation. I am here to help you be fit, healthy and the most authentic and free self you can be.
Currently I am offering a mixture of Studio and Zoom Yoga and Meditation sessions.
You don't have to be a particular age, size or shape to practice or to find ease and inner freedom in your life. You are welcome whether this is your first tiptoe into Yoga or whether you are an experienced practitioner looking for the right class or that little bit more.
You will find information about Yoga classes and workshops, Meditation classes, my book 'Yoga Off the Mat – Freedom in Everyday Life', my Yoga off the mat contemplation cards and my CD/mp3 for Deep Relaxation and Meditation all here on this website.
Also please join my facebook group to access some free offerings due to Covid-19:
Yoga classes include deep letting go, meditation, warming up the body, and movements that mobilise the spine in all directions and leave you feeling energised and yet relaxed. The gentle flow class and restorative yoga workshops are more slow and meditative, while the general level classes include some dynamic work to help you feel strong and fit as well. Check the schedule here to see when you would like to come to class.
You might be here to get the life-changing benefits of Meditation. You can either come to an ongoing meditation group or a Meditation Matters workshop. There are other workshops and one day retreats too. Check the schedule here.
PLEASE NOTE – There is currently a mixture of zoom and studio classes 
I have various options for you to stay safe in your home and still get your Yoga and Meditation.
'Yoga Off the Mat – Freedom in Everyday Life' is a book I wrote for you about the inner work of Yoga. You probably already know that Yoga is a lot more than a good bend and stretch on the mat! I can help you to keep the peace you find on the mat and take it into your everyday life. Find out more about the book here.
Yoga Off the Mat Contemplation cards are a set of 52 contemplation cards to enrich and inspire your practice, your day and your life. On the front is original artwork by local artist and Yogi, Gayle Stone, and on the other side is a quote to inspire. Perfect for yourself or they make a beautiful gift. Buy them here.
Shavasana Deep Relaxation and Meditation CD and mp3 are recordings made in response to student requests. Originally made in 2007, the 4 track CD continues to be popular and the 10-year anniversary edition in CD and mp3 formats include a bonus track to guide you into meditation. Find out more here.
Questions or concerns? I'd love you to be in touch about Yoga both on and off the mat.
I have been teaching since 2002 and if you are looking for a dedicated Yoga and Meditation practitioner and teacher who can offer you appropriate modifications if there are some ways that your body doesn't like to move, if you have injuries or are pregnant, just starting on your journey or done lots of Yoga before (or if you are just looking for someone who knows what they are doing) please get in touch.
Stay in touch. Sign up to my monthly newsletter and as a bonus get my Top 5 Tips for Meditation.