A structured course in how to find inner freedom and keep a state of inner freedom in your everyday life. For Yoga students and teachers who KNOW there is more.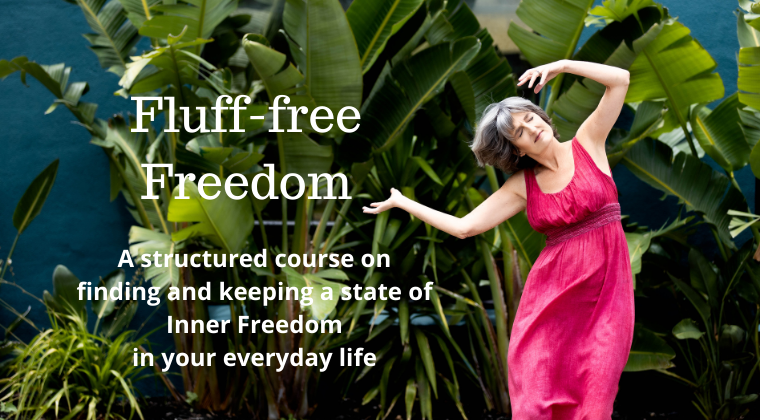 What would life feel like if you were not pulled down by the shoulds, the needs, the feelings of having to be responsible, the feelings of having to be in control. Imagine what your life would be like if there was a constant sense of inner joy, ease and even bliss, a feeling of being grounded and connected.
Is inner freedom even possible?
I'm here to tell you that it absolutely is. And this is what yogis and other masters have been talking about for thousands of years. What was true in ancient times is still true now. It does not mean that you have to give up the life that you currently have. When you have inner freedom it just makes your life a richer and more profound experience. In fact Deepak Chopra says, 'the most precious freedom is inner freedom'.
The only reason I am able to share this with you is because I have been fortunate enough to have a teacher to help me find this path to inner freedom for myself. For that I am eternally grateful.
Now my whole mission is about helping YOU to feel connected, whole and free, to experience your natural state when the mind gets out of the way and you can just be YOU. Yes inner freedom is possible. This is not a course in yoga postures, although we will certainly explore that aspect of yoga.
It is a course in clearing the way for a free and whole and authentic life. A life where you feel aligned and in a state of inner freedom.
What are the benefits of inner freedom?
You will feel joy and laugh a lot more
You will spend much less time spent turning things over in your head
You will be in the flow
You will have much more clarity
You will feel connected and whole
You will feel secure in who you are
You will handle stress more easily
Your relationships will feel easier
You will know you are good enough
You will be able to be okay even when things don't go the way you think they should
You will finally be able to let go of past hurts and injustices
You will live life to your full potential
Interested in finding out more about inner freedom??
There are 2 versions of this path to inner freedom:
Fluff-free freedom Supported VIP version
I highly recommend this if you want me to be there guiding and supporting you in how to find inner freedom all the way through. I don't do the work for you but I do hold your hand along the way (so to speak). We will have a weekly group online meeting to tease out the material and explore together. The course material is available as soon as you sign up and the next series of weekly meetings will begin in July, 2021. (Please enquire for times.)
 
Fluff-free freedom complete DIY version
The course material is available as soon as you sign up and you work through the material in your own time and take as long as you like on your journey to inner freedom. Being DIY this comes at a much lower price point. (Of course I am available if you get stuck with anything).