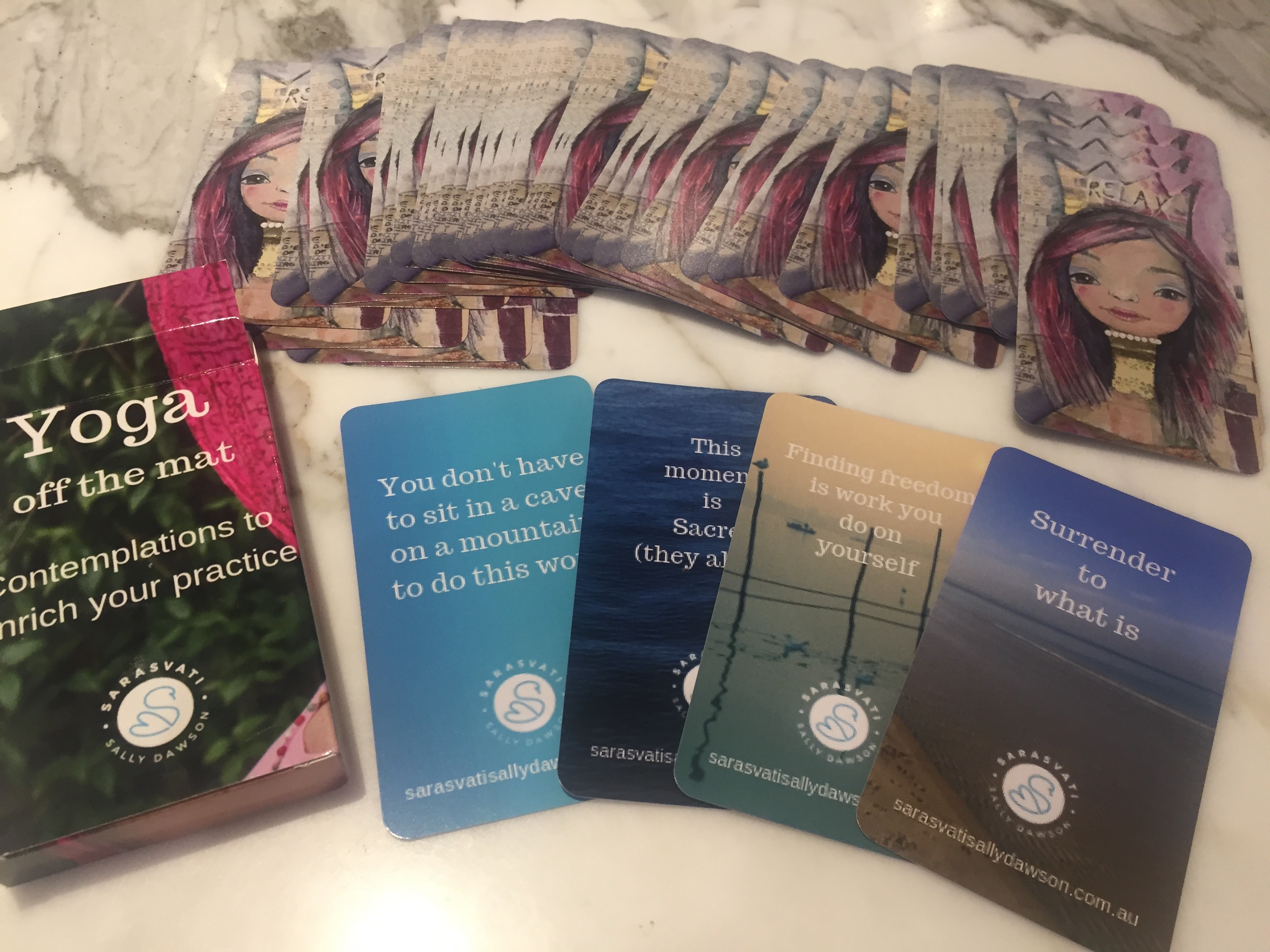 A series of blogs arising from picking a contemplation card from my deck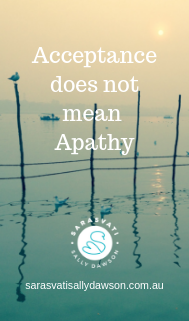 Being okay with how things are is a great yogic practice.
When we practice acceptance, we are not arguing with reality. We are being real. We are being truthful. We are being in the moment and being okay.
Practicing acceptance also does not mean there is nothing to do.
It doesn't mean we can't work towards change. It simply means that for this moment now, things are as they are. You have a choice about whether or not you want to do anything to influence the moments in the future. But for this moment now, it is what it is.
Acceptance of this moment can give rise to the capacity for change. When you are not busy in your head arguing with the reality of the moment, perhaps you can more clearly see what needs to be done.
Acceptance does not mean you are a doormat to be walked all over. Acceptance frees you to do what you can do. It does not mean apathy.
I'd love to know what YOU think about acceptance.
You can purchase your own set of these contemplation cards from the store HERE and postage is free in Australia. The picture on the front of each card is by Gayle Stone Art. I'd love your feedback and look out for my blog about the next card soon.